Paul Brunton Daily Note

We are having problem with our mailserver - we are not able to send any daily notes!
Lidé, aby dosáhli něčeho, co si velmi přejí, probudí svou vůli a budou ji silně uplatňovat. Pouze až je dostatek životních zkušeností nechá dostatečně vyzrát, budou možná schopni probudit a uplatnit tuto svou vůli pro Hledání.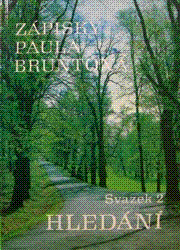 Zápisky Paula Bruntona, svazek 2
Kategorie 1: Overview of the Quest
Kapitola 2: Its Choice
Číslo: 69